Fire damages cabins at UBC yard in Stornoway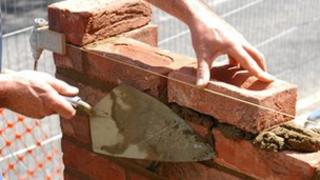 A fire has caused damage at the yard of a construction firm that became insolvent last week, resulting in the loss of almost 240 jobs.
Eleven firefighters dealt with the blaze at the UBC site in Stornoway, Lewis.
The fire, which was reported at about 19:00 on Tuesday, damaged two blocks of temporary accommodation. A probe has been launched into the cause.
UBC became insolvent because of tough trading conditions.
Nearly 100 jobs were lost in Inverness, 90 in the Western Isles, 45 in Bathgate and five in Glasgow.
Administrators Zolfo Cooper hope to find a buyer for the Wyvis Roofing subsidiary, which employs 30 people in Inverness.
Zolfo Cooper were appointed last week to administer a range of businesses that traded at various locations as UBC Group, Wyvis Building Services, Wyvis Roofing and Mardon Project Services.
The administrators said they would work closely with the Scottish government and other agencies to help the staff find new jobs.
Later this month, two Partnership Action for Continuing Employment redundancy support events will be held, one in Stornoway and one in Uist, to help former employees to find work.