Suitable ski days limited during CairnGorm Mountain's 50th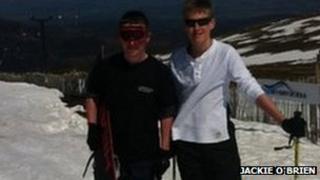 CairnGorm Mountain's 50th anniversary season had the fewest number of days suitable for snowsports that the resort has seen in 14 years.
The centre attracted 66,463 people during the latest season, which opened on 10 December and ended on 26 May.
Snowsports were possible on 110 of those 169 days, the lowest number since 1997-98.
CairnGorm Mountain said there was a lack of snow in March, before heavy falls made skiing possible in May.
Chief executive Ian Whitaker praised staff for their efforts to make slopes available when there was enough snow.
He said: "Undoubtedly it has been a challenging season with poor weather during February half term restricting the numbers who came during what is traditionally our busiest week of the year, then the complete absence of snow during March took its toll."
Mr Whitaker said the resort was now gearing up for a busy summer season of guided walks.