Remote UK communities tell OFT of high prices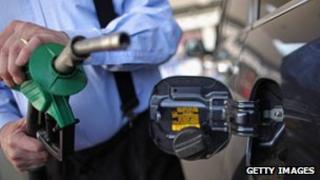 People living in remote parts of the UK have raised concerns with the Office of Fair Trading (OFT) about the high costs they pay for goods.
The OFT had sought evidence of expensive prices and limited choice in remote and rural areas.
It said residents have complained about high costs for fuel and groceries and of poor public tranport links, internet speeds and mobile phone coverage.
The OFT said about 500,000 people lived in communities deemed to be remote.
Earlier this year, it launched a consultation into markets in the areas.
The OFT said its findings indicated low sales volumes and weak competition had led to higher prices, limited choice and, in some places, local monopolies.