Plan to re-open cinema in Thurso in Caithness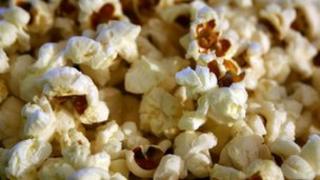 A town's £1.5m cinema which shut just eight years after it was built could be re-opened.
The All Star Factory in Thurso, Caithness, has a 152 and an 88-seater cinema, six-lane bowling alley, bar, restaurant and games hall.
It opened in October 2001 and was closed down in September 2009.
Prospective owner, Rob Arthur, plans to explain his plans for the premises at a public meeting in Thurso's Pentland Hotel on Friday at 19:00.
The nearest cinema to the town is 109.9 miles (176.9 km) away in Inverness.
The Thurso premises are owned by Gunn Developments Ltd.
It is willing to assist Mr Arthur's firm, Thurso Cinema Ltd, with the redevelopment.
Highlands and Islands Enterprise (HIE) commissioned a feasibility study on the potential of re-opening the cinema and will host Friday's meeting.
The research was published in 2011 and made available to all parties interested in redeveloping the site.
Roy Kirk, HIE area manager, said: "The All Star Factory was an extremely important part of the community of Caithness and Sutherland, and it has left a real gap since its closure.
"Thurso Cinema Limited is keen to understand the hopes and aspirations of the community for a thriving local cinema."
He added: "We strongly encourage anyone with an interest in the future of the cinema to come along and take part."