Earthquakes felt in Ballachulish and Duror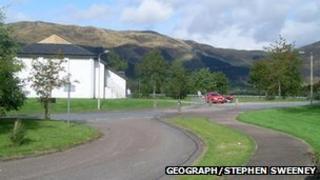 Three small earthquakes over the last few days have been felt in two communities in the Highlands.
Two quakes of magnitudes 1.4 and 0.8 were recorded in Ballachulish on Thursday by the British Geological Survey.
A further earthquake of a magnitude of 1.5 was recorded in the village on Sunday.
People living seven miles away in Duror also said they had felt the earthquakes.
Ballachulish was on the route of the Olympic torch relay earlier this month.