New £6m Scottish Land Fund to open for applications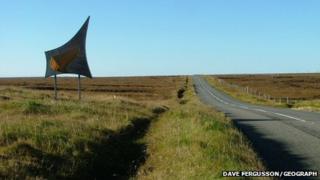 A new three-year fund backed with £6m from the Scottish government and set up to help communities to buy land will open for applications next month.
Environment Minister Stewart Stevenson made the latest announcement on the Scottish Land Fund during a visit to Crossgates Community Woodland.
The site near Dunfermline was bought with a grant from the first land fund that ran between 2001 to 2006.
The new scheme will open for applications on 2 July.
The setting up of the new Scottish Land Fund was unveiled by the government on the Galson Estate in April.
The estate on Lewis was taken over by crofters in a community buy-out five years ago.
The SNP made a commitment to launch the new fund following the winding-up of a previous land fund in 2006.
Like the old fund, the new one will be administered by Highlands and Islands Enterprise alongside the Big Lottery Fund.
Mr Stevenson said Crossgates Community Woodland was an excellent example of what could be achieved.
He added: "The Scottish government fully supports community buy-outs and is committed to building strong and resilient communities throughout Scotland.
"These are exciting times for Scotland and this fund will help more of our rural areas to take control of their own destinies and build the successful, flourishing communities of tomorrow."
Community Land Scotland campaigned for the creation of the new fund.
Chairman David Cameron said: "With the knowledge the new land fund was coming, a number of communities have expressed interest in taking the bold step to community ownership and making a start to a better future.
"I believe that such will be the interest, it is likely the demand we always knew was there for a dedicated land fund will out-stretch the available resources.
"When that moment comes I hope the Scottish government will respond positively and support building ever more momentum in achieving further land ownership change."
Community land owners manage about 500,000 acres (202,343 ha) of land that is home to 20,000 people, according to Community Land Scotland.
Islands in community ownership include Gigha in the Inner Hebrides.