James Ross kidnappers jailed in Portugal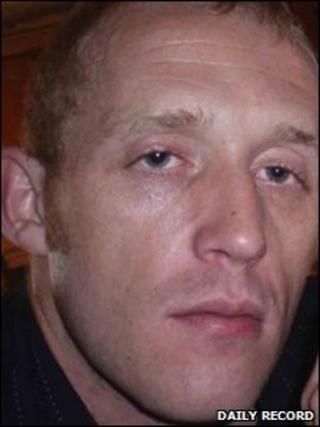 A gang who kidnapped and tortured a Scottish man in the Algarve have been jailed by a court in Portugal.
James Ross, 28, from Wick, suffered a thirteen day ordeal after being abducted at Faro Airport in October 2010.
He managed to escape after his captors cut off his ear, two fingers and three toes.
Five British men were sentenced to between two and a half and 25 years in prison by the court in Loule.
The court heard Mr Ross was kidnapped by the gang after being lured to Portugal to pay off a drugs debt.
He was then taken to a secluded villa as part of a "brutal plan" overseen by the ringleader Steven Johnson.
Mr Ross was said to have been kept in a cage while the gang subjected him to horrific abuse for almost a fortnight.
Johnson then wanted to have Mr Ross killed after deciding he had become a "problem to resolve".
Attempted murder
Mr Ross was taken by car to a reservoir to be dumped, but the driver, Terence McGurk, did not carry out the plan.
After managing to escape, Mr Ross was taken to hospital in Faro, and required plastic surgery for his injuries.
Johnson was given a 25-year prison sentence - the maximum possible in Portugal - after being found guilty of kidnap, assault, drug trafficking and attempted murder, while McGurk was jailed for eight years.
Another member of the gang, Calum Macleod, was sentenced to 15 years, while William Quinn got eight years and Ronnie Rose two and a half years.
All five men had denied the charges against them during their trial.
A sixth British man named in the original indictment, Matthew Conde, has not yet been tried and is currently detained in the UK.