NHS Highland apologises to dead girl's family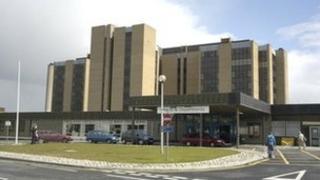 Hospital staff failed to give adequate care and treatment to a baby and her parents before and after the infant's death, a watchdog has said.
The Scottish Public Services Ombudsman said bad decision-making and delays had been a mark of the the girl's unplanned birth at home.
It added there had been time to get the 40-year-old woman, whose baby was in the breech position, to hospital.
NHS Highland said it had made a "personal and unreserved" apology.
In a newly-published report, the SPSO said the health board had failed to provide adequate advice, care and treatment before and during the baby's birth in October 2009.
NHS Highland also did not provide proper care and treatment to the child's parents after the girl died, the ombudsman said.
The report said the couple, who have not been named, had gone on to suffer post traumatic stress.
The SPSO said a "series of opportunities were missed" in the care of the mother and baby.
The report said the woman, who wanted to deliver her baby in Raigmore, was not examined properly during the antenatal period.
She was also not advised to make her way to Inverness - an hour and 15 minutes drive south from her home - after telephoning the hospital to say her waters had broken.
The report went on to criticise midwives for not being alert to the possibility of a breech birth, and for a "bad decision" not to transfer the woman to hospital when labour was established.
'Devastating consequences'
The woman first alerted Raigmore Hospital that her waters had broken at 03:55.
The baby was eventually delivered at home at 14:00, but no heart beat was found and the infant was taken by helicopter to Raigmore where staff declared the girl dead.
NHS Highland chief executive, Elaine Mead, said it was a "tragic case with devastating consequences".
She added: "I offer my personal and unreserved apology and sincere condolences to the family.
"I will continue to lead and support colleagues, to ensure, as far as possible that something, like this can not happen again."
Meanwhile, a patient who was told she was dying and given the last rites, but who went on to make a full recovery, has had her complaint upheld by the SPSO.
The ombudsman said there was "no doubt' that the experience had had a profound and lasting impact on the woman and her husband, who wish to remain anonymous.
The SPSO went on to criticise NHS Western Isles for saying that a review had been carried out, when the findings of this review had not been passed to all staff.