Plan to reward 50 years of Highland Council employment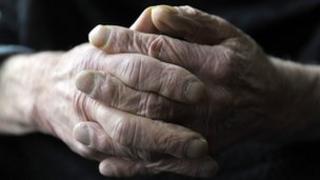 A local authority could be set to extend a scheme that recognises long service among its workforce.
Highland Council rewards staff who retire with more than 20 years service. Those leaving with 40 years or more receive a gift worth up to £400.
Officers have now recommended a new category to honour workers retiring with 50 years service and over.
Officials said the local authority occasionally had employees serving for that length of time.
The finance, housing and resources committee, which is meeting on Wednesday, has been asked to agree to the extra category which would come with a gift to the value of £500.
Highland Council does not operate a default retirement age and men can work beyond the state pension age (SPA) of 65 and after 60 for women.
In June, figures were released that showed that the number of people in the UK working beyond SPA has almost doubled since 1993, to stand at 1.41 million in 2011.
The Office for National Statistics said this reflected not only a growing and ageing population, but pressure to keep on earning beyond retirement age.
About two thirds of those working beyond SPA are working part-time.
And just over half work for small employers, who are more likely not to provide a pension scheme.