Improvements proposed for A830 Road to the Isles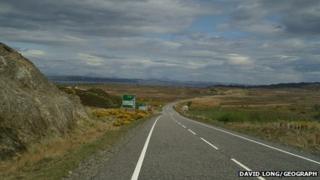 Further improvements to the A830 Road to the Isles have been agreed following a meeting between Transport Scotland and local communities.
The last section of single track on the road between Fort William and Mallaig was only upgraded in 2009.
Additional improvements proposed include high friction surfacing at three bends and a 50mph speed limit between Glenfinnan and Lochailort.
Speed surveys are also planned for other stretches of the route.
A protest by people living along the route calling for improvements to the A830 was staged in the 1990s.
The road passes through scenic countryside, but locals who use it said the road was unsafe and too narrow.