Grampian and Northern launch winter safety drive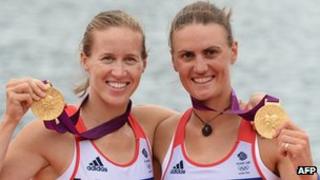 Two police forces have launched their latest joint winter road safety campaign.
Grampian Police and Northern Constabulary's Winter Safe Journey has this year been backed by Olympic gold medallist Heather Stanning.
The Army officer from Lossiemouth won the London 2012 women's pairs rowing final with Helen Glover.
The safety campaign aims to raise awareness about the dangers of driving in bad weather and also drink driving.
Sponsored by drinks giant Diageo, the campaign involves adverts being run on radio stations Northsound 1 and Moray Firth Radio and information on the police forces' websites.
A message from Cpt Stanning backing the safety drive has been uploaded by Northern Constabulary onto its YouTube page.
PC Julia Bremner, from Grampian Police, said temperatures have already started dropping across the north and north east.
She said: "I would urge all motorists to take extra care when driving and to remember that some relatively minor adjustments to their driving style can make their journey considerably safer as conditions deteriorate.
"Drivers also need to be aware of the terrible consequences that can arise after drinking and driving and should remember that the effects of alcohol can last for many hours, even extending into the next day."
While supportive of the campaign's aims, a Highland councillor has criticised the way its messages are spread.
Brian Murphy, who represents Fort William and Ardnamurchan, said local radio stations on the west coast and in Caithness should also be utilised.
He said: "Highland residents in these areas are just as entitled to receive these safety messages as those living in the Moray Firth area.
"This happens every winter and I am really starting to get annoyed about it."