Scottish grandfather's PoW past explored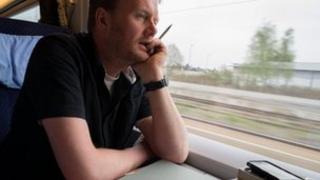 A man has attempted to uncover details of his grandfather's time as a prisoner of Germany and Russia in World War II.
Johnny Robertson was among 10,000 members of the 51st Highland Division captured by the Germans at St Valery-en-Caux, in France, in June 1940.
He ended up a prisoner in the Black Sea port of Odessa after Russian forces overran Eastern Europe.
Norman MacArthur has been trying to piece together details of a time his grandfather rarely talked about.
A documentary about Mr MacArthur's quest across France, Poland and Ukraine will be shown by Gaelic TV channel BBC Alba later this week.
The 51st Highland Division, which recruited men from Highlands and Islands communities, was put under French command to bolster the country's defence against German forces.
Later, the division and other elements of the British Expeditionary Force - including the 1st Royal Scots and 2nd Royal Norfolk - were ordered to hold back the German army as hundreds of thousands of Allied troops were evacuated from Dunkirk.
Brutal conditions
The 51st Highland Division surrendered on 12 June 1940.
Mr Robertson and his fellow Scots were marched under armed guard to prison of war camps in Poland.
But while other members of the division were able to return home as Germany crumbled towards defeat, Mr Robertson became a prisoner of the Russians and was held in Odessa.
He was later allowed home to Scotland, but required hospital treatment because of the brutal conditions he had been held under.
His grandson has travelled across Europe, visiting the sites of the camps where Mr Robertson was a prisoner, to try to better understand what happened to him.
Bho Stalag Gu Gulag will be shown on BBC Alba on 9 November at 21:00.