Truckers bumpy road risk reduced after European project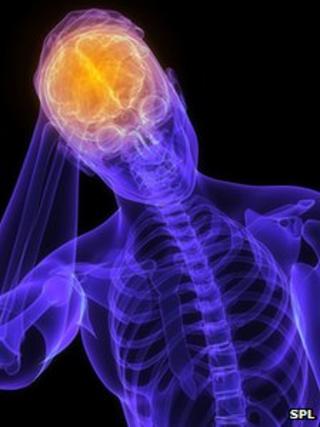 The health risks bumpy roads pose to lorry drivers have been reduced by a European project, according to a Scottish council involved.
Research suggested travelling on uneven surfaces caused vibrations in lorry cabs that could damage drivers' eyes, spines, and also risk heart disease.
In tests, lower tyre pressures on lorries' wheels were found to reduce how much drivers were bounced around.
Roadex, a project involving European public bodies, held the trials.
Highland Council, which is a Roadex partner, has now published a report on the legacy of the work, which began in 1998.
The scheme allows members to share information on how best to maintain roads in remote and rural areas.
About 70 trucks used in forestry work in Scotland have since been fitted with tyre pressure control systems (TPCS).
Driver benefits
The first lorry in the UK to be equipped with the device was one in Sutherland, in the Highlands, and the council said TPCS was one of main legacies of the project.
Highlands Council has also recommend that the local authority continues to be actively involved in the European scheme.
In the report, Highland Council officials said TPCS for use on timber haulage trucks had been innovative and brought benefits for drivers and their vehicles.
The risks to drivers' health was identified in a Roadex research report published in 2010.
Other key legacies identified by Highland officers were improvements to an 80-year-old road over Killimster Moss, in Caithness, road building on peat and a better understanding of the effects of heavy vehicles on some rural routes.
Highland Council has responsibility for longest non-truck road network in Scotland, about 4,189 miles (6,740km).
Western Isles local authority Comhairle nan Eilean Siar and Forestry Commission Scotland are also Roadex partners.
Local governments, road and forestry organisations in Finland, Greenland, Ireland, Norway and Sweden are also involved.