MSP John Finnie to visit Gaza on fact-finding trip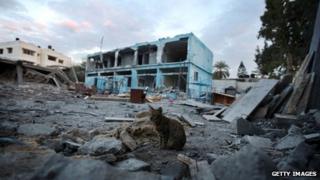 Independent MSP John Finnie is going to Gaza as part of a European fact-finding trip following recent violence between Israel and Hamas.
At least 158 Palestinians and six Israelis were killed in an eight-day offensive which Israel said it launched to stop rocket-fire from the territory.
Mr Finnie said he was "inherently sympathetic" to the Palestinian cause.
However, he added that he would be keeping an open mind about what he sees in the region.
The former Highland SNP MSP is a member of the Council for European Palestine Relations.
The delegation will visit destroyed buildings and Gaza City's hospital.