Worries raised over Dingwall and Dornoch closures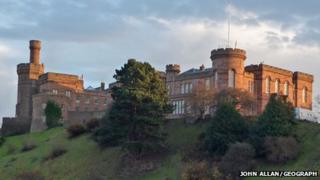 Highland Council looks set to raise concerns about the planned closures of sheriff courts in Dingwall and Dornoch.
A draft response to Scottish Court Service consultation on its proposed new structure flags up problems for council staff and the public.
Sheriff and justice of the peace work at Dingwall and Dornoch would transfer to Inverness and Tain.
Highland Council officers said the closures would lead longer journeys at increased travel costs.
Social work and legal staff at the authority regularly have to attend the courts.
The draft response warned that these employees and also members of the public attending would have to travel further and greater expense if their local courts were shut.
Council officers said there were would also be an economic impact.
Highland councillors will consider the response next week.
The Scottish Court Service launched its consultation on court closures planned for across Scotland last month.
It said a new modern structure was needed.