Highland Council says public 'should not notice cuts'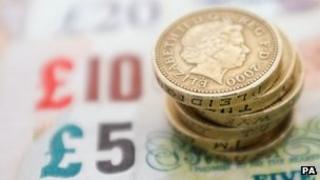 Highland Council has said planned savings of almost £24m over the next two years should not have an effect on frontline services.
The authority expects to shed more than 140 full-time equivalent posts and cut funding to grant aided bodies by 3%.
Parents of children living a certain distance from their school could also be asked to pay for transport.
Senior councillor Dave Fallows said people using frontline services should not notice any changes.
The finance, housing and resources committee chairman told BBC Alba: "There were at one time rumours and suggestions that we would have to make major cuts to grant aided bodies.
"We have not done that."
He added: "We believe the public should see no difference. None of the measures should actually impact on frontline services."
Highland Council has proposed freezing the council tax for a sixth successive year and a budget of £548.4m for 2013-14.
The council tax bands would remain at £775.33 for band A, £904.56 for B, £1,033.78 for C, £1,163.00 for D, £1,421.44 for E, £1,679.89 for F, £1,938.33 for G and £2,326.00 for band H.
The tax and budget will be recommended for approval at a meeting of the full council on 7 February.