Judges back Western Isles schools call-in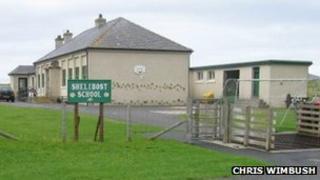 The Scottish government had a right to call in Comhairle nan Eilean Siar's decision to shut schools on the Western Isles, appeal judges have said.
Ministers exercised powers to consider the future of Carloway and Shelibost primaries and S1 and S2 education at Shawbost. They rejected the closures.
The local authority then went to court and successfully challenged this move.
The government appealed and three appeal judges have said the call-in process remained valid.
However, in their newly-published opinion the judges also said ministers did not then act properly in reaching their decision that the comhairle could not close the schools and end the S1 and S2 provision.
A further procedural hearing is to be held on the matter.
Seilibost has six pupils, Carloway 15 and there are 34 secondary school pupils at Shawbost. The schools and the S1/S2 provision are due to close in June.
The comhairle said the judges' opinion upheld an earlier judicial review that found in favour of its proposals to shut the schools.
Angus Campbell, leader of the comhairle, said: "We will consider carefully the terms of today's judgement, however, it is clear the judicial review decision for the comhairle has been upheld.
"I would call upon the Scottish government to respect the twice-expressed will of the comhairle that educational provision cease at these three schools.
"This would end uncertainty for parents, pupils and staff and allow us to move on with providing the best possible education for pupils in the Western Isles."
Western Isles MSP Alasdair Allan said Education Secretary Michael Russell was considering the implications of the judgement.
"The Court of Session has today accepted that the Scottish government had the right to call in the schools decisions in the first place," said Mr Allan.
"They have, however, also rejected some of the government's arguments and the fate of the three schools is now not likely to be clarified until a further procedural hearing."