Highland Council sets budget and freezes council tax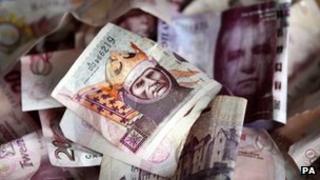 Highland Council has identified savings of almost £24m over the next two years.
The cuts will be made after councillors agreed 40 votes to 29 to set the council's budgets at £548m for 2013-14 and £547m 2014-15.
Councillors also agreed that tax levels be frozen for the sixth successive year.
Independent councillors had urged the SNP, Labour and Liberal Democrat ruling administration to use money held in reserve to ease the cuts.
A further £3m of cuts have still to be identified, to reach total savings of £27m.
The local authority expects to shed more than 140 full-time equivalent posts and cut funding to grant aided bodies by 3% as part of the savings.
The council tax bands will remain at £775.33 for band A, £904.56 for B, £1,033.78 for C, £1,163.00 for D, £1,421.44 for E, £1,679.89 for F, £1,938.33 for G and £2,326.00 for band H.