Crofters given first refusal on buying Great Bernera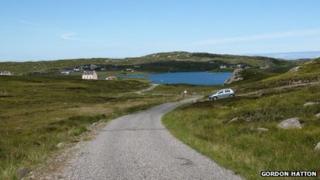 Residents on Great Bernera on the west side of Lewis have been given until 1 April to decide whether to take over the isle in a community buyout.
The family of Count Robin Mirrlees, who owned the island until his death in June last year, have given crofters first refusal on buying it.
The count had lived on Great Bernera for 40 years.
Tom Macdonald, of Great Bernera Development Group, said the offer of first refusal was a "fitting gesture".