Skye ministers back Raasay crofters in sporting rights row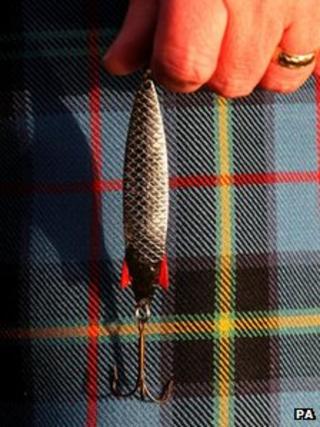 The Free Church of Scotland said it has taken an "unprecedented step" to write to MSPs to urge a rethink on who manages sporting rights on Raasay.
Girvan-based South Ayrshire Stalking successfully bid for the Scottish government lease to shooting and fishing rights on the island off Skye.
The firm out-bid Raasay Crofters' Association, which had managed the rights for 18 years.
In their open letter, Free Church ministers criticise the government.
The Reverend Donnie G MacDonald, of Portree Free Church, the Rev John MacLean, of Trotternish Free Church, the Rev Gordon Matheson, of Strath and Sleat Free Church, and the Rev Daniel Sladek, of Duirinish Free Church, minister congregations on Skye.
The congregation on Raasay is currently without a minister.
In their letter to MSPs, the ministers said the crofters' association was out-bid by £2,000 and the decision on who should hold the lease was made by unelected government officials.
The ministers said: "You will all be aware that it is difficult to make money at the margins and the Raasay Crofters' Association have made great progress in developing the sporting rights in Raasay to the benefit of the crofters and the community.
Ministerial rules
"The benefit certainly outstrips the mere £2,000 which is at stake."
They added: "The Free Church has historically supported crofters' rights against oppressive landlords.
"We consider this recent development a gross injustice against the local crofters of Raasay."
On Thursday, the matter of the 10 year lease was raised in Hollyrood during First Minister's Questions.
First Minister Alex Salmond said the government was bound by ministerial rules in dealing with the lease.
Earlier, Environment Minister Paul Wheelhouse told BBC Scotland the crofters' association bid for the lease was "substantially" lower than the successful bid.
He added that safeguards were in place to protect islanders if the lease was not managed appropriately.
"We have made sure that the successful bidder is going to work with the local community," said Mr Wheelhouse.
"If there is a breach of the contract in any way, the lease could be re-opened for new tender."