Survey on availability of alcohol in the Highlands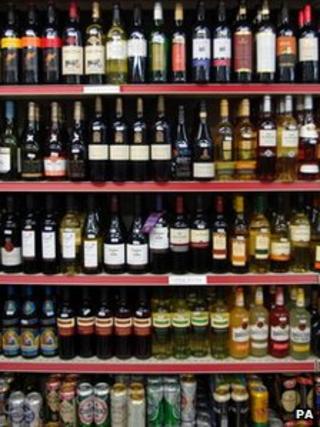 A public survey has been launched into the availability of alcohol in the Highlands.
NHS Highland has previously raised concerns that it is too readily available in some areas and harming people's health.
The health board and the Alcohol and Drug Partnership are running the online survey.
The information gathered could influence the way drinks licenses are granted in the Highlands.
The survey's questions include asking where and how often people buy their alcohol, how far they travel to purchase drink and how long it takes to the get to the shop.
Answers will be used to produce a statement to Highland Council licensing board.
NHS Highland's director of public health, Dr Margaret Somerville, said the drinking habits of some people was a concern.
"We know that 50% of men and 30% of women regularly drink over the sensible drinking guidelines, placing them at risk of being involved in accidents, experiencing family break-ups, or of developing cancer or liver disease," she said.
"There are many reasons why alcohol is good for Highland communities.
"It provides steady work and income for many families, attracts tourists to the region and is one of the largest exports of our country."
The survey closes on 18 March.
Last year, NHS Highland looked at the provision of drink through licensing applications granted by Highland Council across the local authority's 22 wards.
The health board said there was an "over provision" of alcohol in Caol and Mallaig, Cromarty Firth and on Skye.
Fort William and Ardnamurchan also had a high availability of alcohol.
Other wards listed by NHS Highland were Dingwall and Seaforth, Inverness Central, Inverness Millburn, Inverness Ness-side, Inverness West, Landward Caithness, Thurso and Wick.