Ideas on promoting Highland produce suggested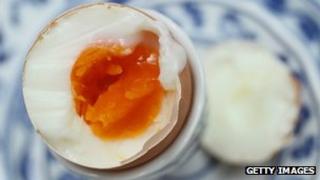 Various actions have been proposed to how food and drink produced in the Highlands can be better promoted.
Highland Council officers said other areas such as Dumfries and Galloway, Argyll and Fife have successful local food networks.
They said the size and geography of the Highlands was a challenge to achieving a similar network in the region.
Officers have suggested helping businesses to promote their produce at major events.
They have recommended that Highland Council make a £12,000 contribution towards this year's Highlands and Islands-themed Royal Highland Show.
It has also been suggested that the local authority help to promote Highlands produce at the Ryder Cup golf tournament and the Commonwealth Games in Glasgow.
Following consultation with producers, officers said a new Highland Local Food Co-ordinator post could be created and funded for three years.
The co-ordinator would report to a proposed new Highland Local Food Steering Group.
Highland Council's planning, environment and development committee will consider the proposals next week.
Wound up
The local authority buys local produce such as meat, poultry and free range eggs for the making of school dinners and other meals.
Its programme of targets for 2012-17 already includes a commitment to promote and support local food production.
Three years ago, council officers reported that local food producers felt "unsupported and isolated" even though help was available to them.
Officials had carried out an appraisal of food and drink producers on behalf of the Scottish government.
In a report to Highland councillors, they said many of the small firms contacted were unaware of support available through the Business Gateway.
In 2009, the Highlands and Islands Local Food Network was wound up after Highlands and Islands Enterprise withdrew its funding.