Bid for GP in remote community fails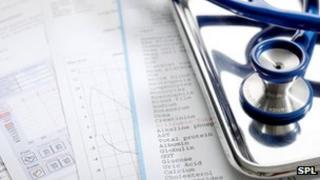 NHS Highland's efforts to appoint a permanent GP in Applecross in Wester Ross have fallen through.
The health board said it was "very disappointed"
It added that the situation highlighted the need for a new model of general practice medical services in remote and rural areas.
A locum GP was offered the chance to take over Applecross Medical Practice, but NHS Highland said he had decided to leave the area.
The health board will continue to bring in locums until a long term solution can be found.
Four years ago, the community of Applecross took the unusual step of setting up a website to advertise a vacancy for a local doctor.
Residents had been concerned traditional job advertisements would not attract applicants.
The website said the job would suit a GP hoping to live in a small, friendly community, who enjoyed the outdoors.
The advert was also placed in outdoor magazines.
Applecross, located opposite the Isle of Skye, is a rugged landscape of mountains, crofting settlements and moorland.