Roadsides 'can be rich habitats' for wildlife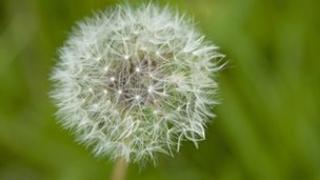 Managing road verges like a hay meadow can create habitats rich in wildlife, according to a new report commissioned by Scottish Natural Heritage.
Experts said when and how often roadsides were cut were key to their suitability to plants and animals.
Cutting verges too early can prevent wild flowers from growing, and cutting them too short can stop small animals from moving in.
But allowing them to become overgrown can drown out rare plants like orchids.
The report's authors said hay meadow-style management meant some sites could now be regarded as relics of a habitat that had been in decline.
They said the wildlife drawn to roadsides included skylarks.
The report pointed out that passing traffic was an obvious hazard to birds and animals moving into verge habitats.