Inverness-based Hi-Arts seeks staff redundancies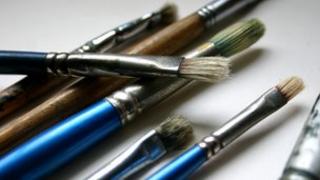 The cultural development agency for the north of Scotland has issued notices of redundancies to all 10 of its staff.
Inverness-based Hi-Arts said it was legally obliged to seek redundancies while it tried to secure its financial future.
The organisation employs a mix of full-time and part-time staff.
Hi-Arts promotes arts and heritage in the Highlands, Moray, Northern Isles and Western Isles as well as Argyll.
Highlands and Islands Enterprise (HIE), which set up the arts body in 1990, and also Creative Scotland, are Hi-Arts' main sources of funding.
However, the two organisations' financial support will end within the next three months.
Robert Livingston, of Hi-Arts, told BBC Radio Scotland the board hoped most of the jobs and its programme of events could be saved.
HIE said that the Scottish arts scene was very different now to how it was in 1990.
A spokesman said it gave Hi-Arts £171,504 transition funding for the 2012-13 financial year to help it to adapt to the new environment.
He said: "We will carry on working with the agency to help it explore new options and are glad to have been able to award a further three months' funding to enable it to continue or conclude its involvement in several projects.
"HIE's contribution of £37,376 for this three-month period is being matched by Creative Scotland.
"HIE remains committed to supporting arts and culture as an important part of our remit across the Highlands and Islands."