Cycling track for disabled near Inverness 'a first'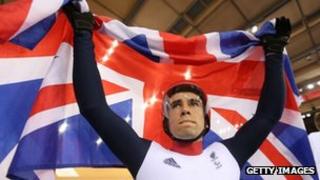 What has been described as Scotland's first purpose built cycling track for disabled people is to be opened later this year.
The 1km track at Cantray, near Inverness, has been constructed at a cost of £250,000.
The project has been led by Cawdor-based Watermill Foundation and has been funded by charities, trusts and national body Sportscotland.
The new Highland Cycle Ability Centre is to open later this spring.
It will be made available to schools, community groups and disabled and able bodied cycling clubs.
Tricycles, hand cycles, tandems for visually impaired cyclists and detachable tandems for wheelchair users will be included in the equipment on offer.
The Watermill Foundation said the centre aimed to build on the legacy of the 2012 Paralympics.
Scottish athletes won 11 of Great Britain's 120 medals in the games in London.
Neil Fachie and Craig Maclean, as pilot to Anthony Kappes, won cycling golds.
Aileen McGlynn, OBE, Karen Darke and Fachie won silver medals in cycling events.