Low morale affects police in Highlands and Islands, MSP says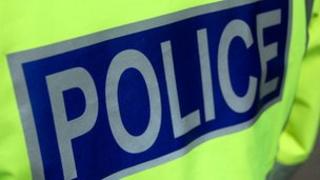 An MSP has said police officers working in the Highlands and Islands have reported a deterioration in morale under a single police force.
Northern Constabulary, which had covered the area, was merged with other forces to create Police Scotland.
Labour's Rhoda Grant said officers and staff had told her of low morale.
Divisional commander Ch Supt Julian Innes said he was "surprised" officers had contacted the MSP with the claims. He has offered to meet with Ms Grant.
The MSP said officers at rural stations have been instructed not to deal with the public in the buildings, but instead direct them to the 101 telephone service.
She added: "I am advised that the controllers answering this service cannot cope with demand and many calls are missed.
"It is also claimed that this division has to reduce its fleet by 25 vehicles and as a result officers are struggling to source vehicles to respond to calls."
Ch Supt Innes said officers in the area had an "excellent" performance rate in dealing with crime and other matters.
He said: "I'm very surprised to learn that officers from within Highland and Islands Division have been in direct contact with Rhoda Grant to say that morale is low.
"My understanding is that in general terms officers within the Highland and Islands Division have embraced the transition to Police Scotland positively and continue to work tirelessly for the benefit of local communities.
"Our performance continues to be excellent and in the first two months of Police Scotland our recorded crime has dropped by 273 crimes resulting in less victims of crime."