Police seek to clarify rescue team insurance cover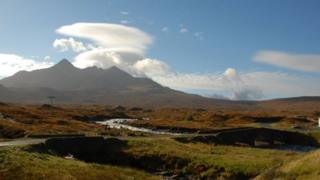 Mountain rescue teams are not covered by insurance from the police when helping at privately run outdoor events, Police Scotland has confirmed.
A newspaper has reported concerns that the assistance teams provided to activities, such as hill runs, in the past would now be withdrawn.
But a senior officer said that even before the launch of a single national force the cover had not applied.
He said the insurance covered teams when deployed at the request of police.
It also applies to some training for search and rescue roles.
The Press and Journal has reported that concerns have been raised about the future of teams' involvement in outdoor events.
Lochaber MP Charles Kennedy said the insurance should cover team members when they volunteered their rescue and First Aid skills at events.
He said: "The mountain rescue service is an invaluable service which saves the police force millions of pounds every year.
"The sum of money that is being discussed is a mere drop in the ocean for Police Scotland, but its impact will be felt keenly by the mountain rescue service."
Ch Insp Delyth Cunnah said mountain rescue teams provided an "invaluable service" and Police Scotland recognised members' "dedication and professionalism".
He said: "We will continue to support our colleagues in Mountain Rescue throughout the country, who undertake difficult and demanding search and rescue roles.
"However, privately run events fall outside the scope of this insurance and it is a matter for the event organisers to ensure appropriate cover is provided for stewards or marshals working at their request or alternatively for the teams themselves to ensure they have the appropriate insurance cover when not operating at the request of the police."
The officer added: "Previously, teams may have understood that their members were covered by insurance under certain circumstances when in fact, this was not the case."