Inverness skate park project gets lottery funding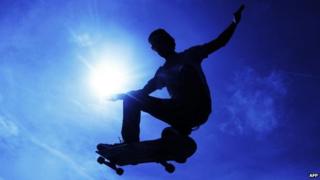 A city's skate park and BMX track are to be redeveloped with help from a £250,000 grant from the Big Lottery Fund.
The sites at Bught Park in Inverness are to be turned into the Highland Wheeled Sports Hub.
Major improvements to the park and track are planned.
Highland Skate Park Association said the facilities will be upgraded to a national standard for practice, events and competitions.
Association chairman Nigel Campbell said the group was delighted to receive lottery funding.
He added: "We are now close to completing the funding for the new wheeled sports hub.
"Skateboarding and BMX are increasingly popular and, this summer, over 80 youngsters have signed up for our coaching programme.
"Now they can look forward to having exciting new facilities where they can develop their sport."