Tributes to Black Isle councillor and farmer Barclay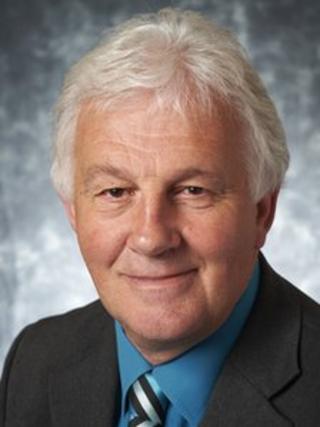 Tributes have been paid to Highland independent councillor and farmer Billy Barclay who died on Wednesday.
The 62-year-old was first elected to serve Avoch and Fortrose in May 2003 and was re-elected in 2007 and 2012.
He had farmed for many years at Boggiewell, Fortrose, in the Black Isle.
Council leader Drew Hendry said Mr Barclay had been a hard working, well liked and respected councillor and would be missed by his colleagues.
As a mark of respect, a meeting of the full council on Thursday was restricted to urgent business.
Monday's meeting of the Skye, Ross and Cromarty area committee in Dingwall has been postponed.
Mr Hendry said: "Billy was hard working, well liked and respected by all those on the council and in his community where he worked tirelessly on issues which were important to the people who came to see him.
"He will be sorely missed, both by his colleagues and as a good friend to me and many. Our sincerest sympathies are extended to his family and close friends at this sad time."
Depute leader David Alston added: "Billy cared deeply about the Black Isle and he will be remembered both for the great pride he took in farming its land and for his commitment to representing its people."
Convener Jimmy Gray said Mr Barclay had been an "extremely popular and effective local councillor".
He is survived by his wife Jennifer and children Christopher, Mark, Stephen and Paula.