Ice event to raise funds for Climbers Against Cancer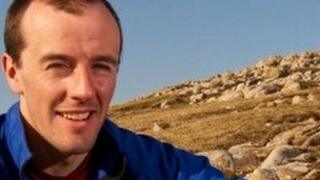 The world's largest indoor ice climbing centre is holding a new event which will help raise funds for the charity Climbers Against Cancer.
The weekend's Festival of Ice at the Ice Factor in Kinlochleven will include master classes and competitions.
Some of the UK's leading climbers will be holding workshops and also setting routes on the centre's climbing walls.
The top climbers include Lochaber-based pair Dave MacLeod and Kev Shields.
Mr MacLeod has made a name for himself making free ascents of climbing routes in Scotland and Switzerland.
In free climbing, ropes and equipment are only there as protection against a fall and cannot be used as an aid.
Mr Shields, a solo climber originally from Ayrshire, was born with most of his left hand missing. He also suffers from epilepsy.
Climbers Against Cancer was founded by John Ellison after he was diagnosed with terminal cancer.