Businesses vote against plan for Lochaber business improvement district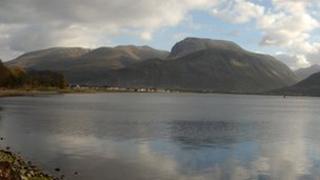 Shops and companies have voted against a plan to set up a business improvement district (Bid) for Lochaber.
If it had gone ahead, the Lochaber Bid would have been the largest in the UK.
About 1,000 businesses in the area were given six weeks to vote on the proposal, which was being promoted by an organisation called Living Lochaber.
Of the 553 businesses that responded, 418 voted against the proposal. Frazer Coupland, of Living Lochaber, described the result as "disappointing".
Bid schemes encourage businesses to work together more closely and also offers access to funding.
Aberdeen, Inverness and Alloa are among places in Scotland with districts.
Businesses which have a rateable value of at least £2,000 were able to vote on whether Lochaber set up a Bid.
Living Lochaber said the scheme would have attracted investment of £1.8m.
But businessman Stewart MacLean said the scheme would split the business community, rather than bring it closer together.
He said if a Bid was created it should focus on a smaller geographic area, such as Fort William High Street.