Historic free Christmas dinner and coal funds merged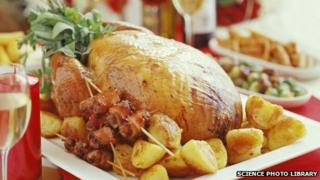 Historic charitable funds offering free Christmas dinners and coals to the poor in the Highlands are to be wound up and merged with others to form a new trust.
Highland Council said some of the coffers no longer paid out because of social and economic changes, or did not have meaningful funds in them.
The small trusts are to be merged into the new Highland Charitable Trust.
They include the John Martin Trust To Give Christmas Dinner To The Poor Of Invergordon, which has £106.35 in it.
Also, the Murray Bequest for the provision of coals to the poor of Olrig Parish.
The Miss Adeleine Florence Henderson Bequests was set up for the benefit of the poor of Wick and cover the cost of lighting the town's clock.
Money in the Alex Thomson Bequest For Poor was used to pay for tea, sugar and bread for people living in Tain.