Alex MacLeod sentenced for election expenses fraud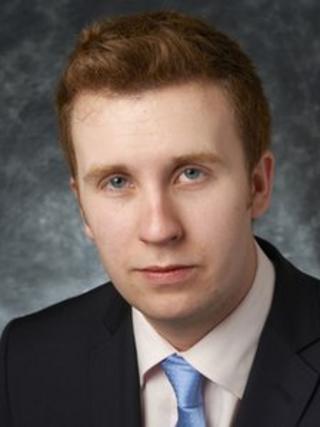 A former councillor has been served with a community payback order after admitting to fraud charges.
Alex MacLeod was Highland Council's youngest member when he was elected in May 2012 at the age of 19.
In December, he pleaded guilty at Inverness Sheriff Court to charges relating to his election expenses.
The 21-year-old former SNP Caithness Landward councillor has been ordered to carry out 160 hours of unpaid community work.
In a statement, MacLeod said: "These past two years have been the most turbulent and horrible that I have known.
"I am eager to have the opportunity to repay my debt to them."
Last month, MacLeod said the fraud had been "an act of foolishness in the heat of a campaign".
He pleaded guilty to knowingly incurring more election expenses than he was allowed, and declaring false expenses to council officials.
MacLeod also admitted to altering invoices for print work and submitting these to local authority officials.
The fraud took place between 15 March 2010 and 8 June 2012.