New owners for Caithness-based military battery makers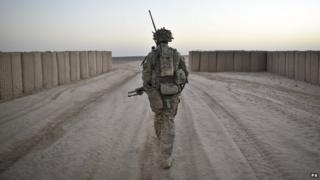 Two companies involved in the manufacture of batteries used by the British military have new owners.
AGM Batteries Ltd makes battery cells and ABSL Power Solutions Ltd assembles the finished products using the cells. They share premises near Thurso.
The power sources and their chargers are used by the Army, Royal Navy and RAF.
AGM Batteries has been bought by AMTE Power Ltd and ABSL has been taken over by Denchi Power Ltd.
Together, at a factory built by Highlands and Islands Enterprise (HIE), the Caithness firms employ about 35 people.
'Exciting future'
AGM specialises in making lithium ion battery cells.
Steve Farmer, chief operating officer at AMTE, said: "Battery cell technology is moving ahead very quickly, and we believe there is a fantastic opportunity to build on the skills of the local workforce and take AGM to a whole new level.
"The support of HIE has been invaluable in helping us pull our plans together, and we are looking forward to an exciting future for AGM in the years ahead."
The ABSL battery assembly business was taken over last month.
Derek Campbell, of Denchi Power, said ABSL has a "great reputation".
He added: "We will be building on that reputation, and harnessing the unique skills of our workforce here in Thurso to build a world-beating business."