Q&A: What and where is Vulcan?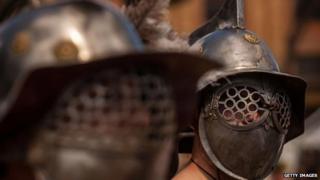 A political row has broken out over a radiation problem at a nuclear test reactor at Ministry of Defence site in Scotland called Vulcan.
Last week UK Defence Secretary Philip Hammond said a radioactive discharge had been discovered at the Vulcan reactor at Dounreay in 2012.
However, the Scottish government said it was not informed at the time of the incident.
What is Vulcan?
It is the MoD's facility for testing new designs of nuclear submarine pressurised water reactors (PWR). Vulcan Naval Reactor Test Establishment (NRTE) was constructed in 1957 next to, but operated separately from, the civil experimental nuclear power complex Dounreay on the north Caithness coast.
The nearest town Thurso is about 15km (9.5 miles) away.
Vulcan was the Roman god of fire and metalworking.
The name was also used for an 1889-built Royal Navy torpedo boat and Vulcan was also the name of a Cold War-era RAF jet bomber.
How many test reactors are there?
Vulcan NRTE has two reactors. The first was operational from 1965 to 1987. It has been shut down, the fuel removed and is now in care and maintenance.
PWR 2 remains operational, but is scheduled to be shut down next year.
In 2011, the government said new technology meant testing would no longer need to be done at Vulcan.
However, Vulcan could be used to support the Royal Naval Submarine Programme until at least 2020.
Who runs the site?
The land is leased by the MoD from the Nuclear Decommissioning Authority.
The site is operated by Rolls-Royce under the Vulcan Trials Operation and Maintenance (VTOM) contract.
The workforce has about five Royal Navy personnel and 260 Rolls-Royce staff and subcontractors, according to official figures released in 2012.
What does the future hold?
Dounreay next door has no working reactors and is in the process of being demolished and cleaned up.
In 2005, the MoD estimated that it would cost £2.1bn to decommission Vulcan and decontaminate and deal with waste at the site.