Woman accused of stealing from Gable secretary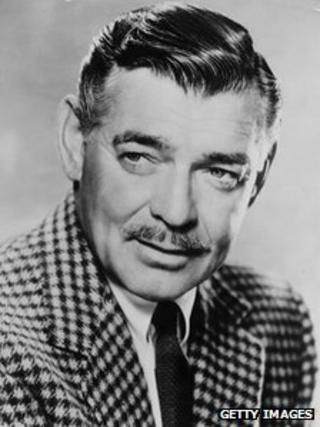 A woman has gone on trial accused of stealing more than £18,000 from her employers to fund online gambling.
Kathleen Johnston, 55, of Fort Augustus, had worked as a housekeeper for Kenneth and Vera Hollidge at their home near Loch Ness.
Inverness Sheriff Court heard that Mrs Hollidge, who died in 2010, worked as a personal secretary to Hollywood actor Clark Gable in the 1950s.
Ms Johnston has lodged special defences of alibi and consent.
She denies fraudulently presenting cheques worth £2,212.51 at a bank, stealing the Hollidges' bank card and using it to steal £16,251.99 between 30 December 2009 and 9 April 2011.
Mrs Hollidge worked for Gable while he filmed the 1953 movie Mogambo in Africa, where her husband worked for electricity companies, the court heard.
Their son, John, 64, a former policeman and undercover investigator, told the court his parents had been well off.
In evidence, he told fiscal depute Michelle Molley that a family lawyer had found discrepancies in his parents' bank accounts.
Mr Hollidge said: "There is no way my parents would have been withdrawing lump sums like £1,000 or £500 a day.
"My mother kept control of the finances until she died in 2010 and she would not have relinquished control of their finances.
"They were very independent and private people. Their luxury apart from dining out was reading books, watching movies and TV. They weren't out on the town people."
Mr Hollidge said a signature on a cheque said to have been signed by his mother was not hers.
Solicitor Elizabeth Law had power of attorney assigned to her by Mr Hollidge after his wife died and he went to stay in a care home in Grantown on Spey.
When he died a year after his wife, Ms Law discovered withdrawals including two of £500 in December 2010, the court heard.
Ms Law said: "It set alarm bells ringing. No third person should have had access to Mr Hollidge's account. Mr Hollidge knew nothing of these withdrawals."
Det Constable Neil MacCallum, who investigated the alleged thefts, said Ms Johnston's bank accounts had cash credits which tallied with debits from the Hollidges' account.
He said Ms Johnston's accounts also showed that more than £18,000 had been spent on online gambling.
The trial continues.