Caithness and Sutherland 'should lose Orkney postcode'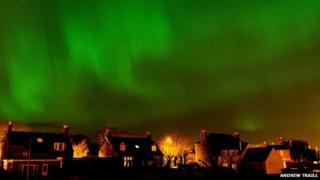 Calls have been made for Caithness and North Sutherland to be given a new postcode instead of one connected to Kirkwall, over the sea in Orkney.
Properties in and around Wick and Thurso have KW1 and KW14 postcodes.
Some residents say that while Royal Mail applies the same delivery charges to all UK addresses, other firms charge higher island costs.
Thurso councillor Roger Saxon said views were mixed locally on whether the KW postcode should be changed.
He said Royal Mail had to be convinced there was a sound business case before changing a code.
Labour MSP Rhoda Grant has suggested Caithness could be given a new postcode with a link to John O'Groats.
But Rob Gibson, the SNP MSP for Caithness, Sutherland and Ross, said fairer parcel delivery charges and not a change in postcode was needed.