Highland Council's children's services praised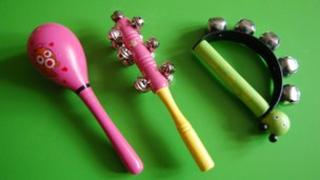 Highland Council has been given a positive report by the Care Inspectorate for its children's services.
The watchdog looked at the cases of more than 100 children and inspectors met with the youngsters, their families and care staff.
The new report said services were performing "strongly in a number of important areas".
The local authority has welcomed the report.
Following an inspection during October and November last year, the Care Inspectorate said there was "strength and clarity of vision" in services provided to children, young people and families.
It also said the council's Getting It Right For Every Child project had improved care of vulnerable children.
'Improving practice'
Council leader Drew Hendry said: "This is an outstanding report, which is tribute to all of the staff working in services for children across Highland.
"The Care Inspectorate have confirmed very good and improving practice, that is protecting Highland children and promoting their wellbeing."
It is almost 10 years since Highland Council, along with NHS Highland and police, were criticised for their work in protecting vulnerable children.
The criticism followed the murder of five-year-old Danielle Reid.
Danielle's body was dumped in the Caledonian Canal in January 2003 after her mother's partner had attacked her.
In a 196-page report, care expert Dr Jean Herbison said the girl's killing might have been avoided if health and social services had been better co-ordinated.
Dr Herbison said the risk to Danielle might have come to light if social work and health services had been operating at the "optimal level".