Work begins on installing average speed cameras on A9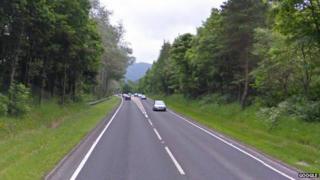 Work has started on installing the equipment needed for a system of average cameras on a stretch of the A9 between Inverness and Perth.
Columns, cameras and infrared lighting masts will be erected at 27 sites for the £2.5m project.
The Scottish government, Transport Scotland and A9 Safety Group have said the cameras will make the road safer.
But the system is opposed by campaign group A9 Average Speed Cameras Are Not the Answer.
It has called for action to tackle bad overtaking.
The cameras are expected to go live in October. Work to lay the infrastructure needed for the cameras started in March.
The Inverness to Perth stretch of the A9 is about 116 miles (188km) long and, according to the A9 Safety Group, takes about two hours and 10 minutes to drive. Most of the section is single carriageway.