'Sheepdog Olympics' taking place in Tain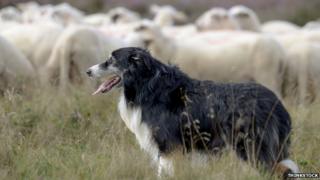 Scotland is hosting the World Sheepdog Trials for the first time.
The competition, which runs until Saturday, is being held at Tain in Easter Ross.
Described as the "sheepdog Olympics", it involves about 240 competitors from 23 nations, including Brazil, New Zealand, South Africa and USA.
The event is being supported by Homecoming Scotland 2014, and has been organised by the International Sheep Dog Society and its Scottish members.