Views to be sought on Inverness-Nairn A96 upgrade plans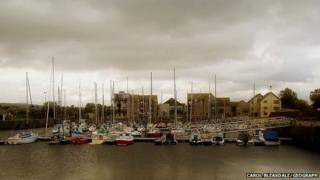 Public views are to be sought on options for the dualling of the A96 between Inverness and Nairn, and plans for a bypass at Nairn.
The proposals will be displayed at exhibitions in Nairn on 3 October, Auldearn on 6 October and Inverness on 7 October.
About 18 miles of (30km) road is involved in the project.
The A96 is to be upgraded to dual carriageway all the way from Inverness to Aberdeen by 2030.
This overall project involves 53 miles (86km) of road.
Transport Minister Keith Brown said the Scottish government had given "a clear commitment" to dual the A96 by 2030.
He added: "Dualling the route is a significant undertaking which requires careful, in-depth planning and design to ensure that we deliver the right scheme to help tackle congestion and provide better journey time reliability and road safety for all users."