Councillors raise no object to nuclear archive at Wick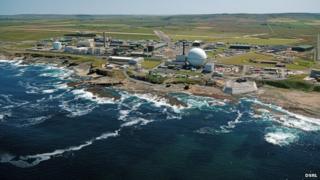 Highland councillors have raised no objections to the Nuclear Decommissioning Authority's (NDA) plans to build an archive centre near Wick.
The building would store information and records related to the Dounreay experimental nuclear power plant on the north Caithness coast near Thurso.
Dounreay is being decommissioned at a cost of £1.6bn.
The NDA has notified Highland Council of its proposal to site the archive near Wick Airport Industrial Estate.
The brownfield site had previously been occupied by the RAF. A planning application for the project has still to be submitted.
Highland Council's north planning applications committee has noted the NDA's plans.