Project to conserve historic arch in Ballachulish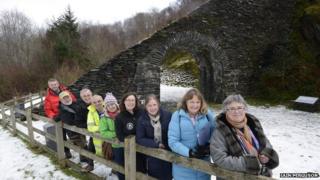 A historic slate arch in Lochaber is to be conserved in a project involving the Heritage Lottery Fund, Highland Council and Historic Scotland.
Known as the Tom Beag Inclined Plane, it was built in the 19th Century to transport wagons of slate from a quarry at Ballachulish.
The quarry dates back to the 1600s and in later centuries slate from the site was exported all over the world.
Work to conserve and interpret the arch is costing £277,000.