Mod generated £3.5m for Inverness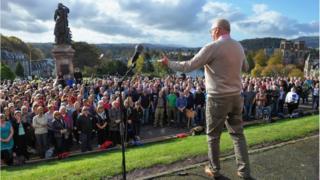 Last year's Royal National Mod in Inverness generated £3.5m for the local economy, according to a study commissioned by its organisers.
An Comunn Gaidhealach said the figure was £1m more than it had expected.
The annual event celebrates Gaelic language and culture. Inverness was hosting it for the first time in 17 years.
More than 3,000 entrants competed in 200 competitions in Highland dancing, music, song, literature and drama.
Last year's Mod also featured the biggest programme of fringe events in its 122-year history.
Oban will host this year's event from 9-17 October.