First youth hostel for Portree on Skye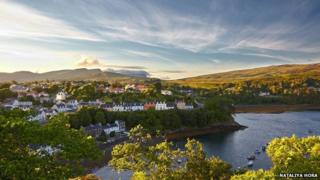 The Scottish Youth Hostels Association (SYHA) will open its first hostel in Portree on the Isle of Skye in March this year.
The association has been renovating the former Bayfield Backpackers property and the adjacent Bayview Guest House.
It will have up to 18 rooms and self-catering facilities.
SYHA chief executive Keith Legge said: "Portree has been on our list for a long time as an ideal location for a youth hostel."
He added: "The Isle of Skye is one of the must-visit destinations in Scotland and we look forward to welcoming more guests to this beautiful island."