Residents to discuss Great Bernera community buyout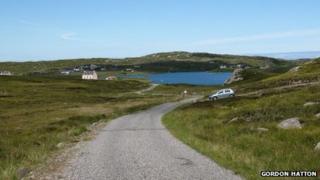 Public meetings are to be held on Great Bernera over the next few days on plans for a community buyout of the island.
More than 200 people have been invited to the events taking place on Saturday and Tuesday.
The family of Count Robin Mirrlees, who owned the island until his death in June last year, have given crofters first refusal on buying it.
The count had lived on Great Bernera for 40 years. The small island is connected to Lewis by a road bridge.