Major review of Culloden Battlefield conservation area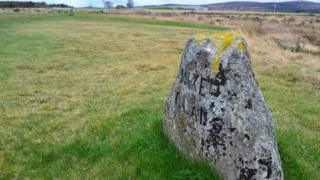 The first major review of the Culloden Battlefield conservation area in 47 years will start later this month.
Fought on 16 April 1746, Prince Charles Edward Stuart and his Jacobite force were defeated by a government army led by the Duke of Cumberland.
The National Trust for Scotland owns a large part of the battlefield but it extends to a wider area than managed by the charity.
The conservation area was first designated in 1968.
Highland Council will carry out a six week-long consultation as part of the review from 23 March.
Planning committee chairman Thomas Prag said: "The review is important and it has been in progress for some time now.
"How people approach the battlefield and how they feel about it when they are there is important, and hopefully the consultation will address that.
"Everyone will have the opportunity to have their say on the proposals prior to designation of the new conservation area which must be formally notified to Scottish government ministers."