Funds approved for Inverness Castle's tower revamp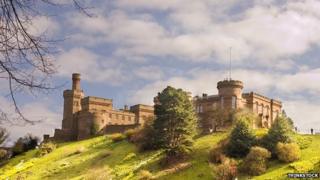 Funding of £100,000 has been approved for a project to turn Inverness Castle's North Tower and its look-out into a new tourist attraction.
The money has been allocated from the Inverness Common Good Fund.
Highland Council has set aside £200,000 and Highlands and Islands Enterprise could provide £60,000 to the £360,000 project.
The rest of the 19th Century building would continue to be used as a sheriff court.