Islanders vote for community buyout of Great Bernera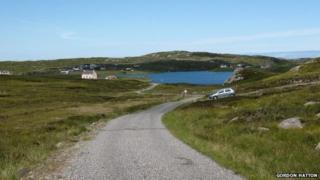 Residents of Great Bernera have voted to push ahead with a proposed community buyout of the island.
On Thursday night, 142 people voted in favour of the plan and 37 against. The ballot had a turnout of 85%.
The buyout would involve 5,000 acres, which includes the islands of Great and Little Bernera.
The family of Count Robin Mirrlees, who owned the island until his death in June last year, has given crofters first refusal on buying it.
The count had lived on Great Bernera for 40 years.
The small island is connected to Lewis by a road bridge.